Medical Rubber Components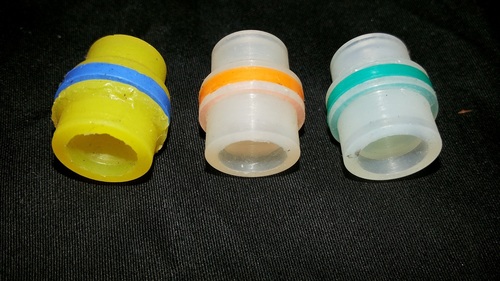 Medical Rubber Components
Product Description
Medical rubber components refer to medical devices and components that are made from rubber, a versatile and durable material that is used in a wide range of medical applications due to its biocompatibility, flexibility, and resistance to chemicals and heat.Rubber components can be used in a variety of medical devices, such as seals, gaskets, tubing, gloves, and other medical equipment. They are often chosen for their ability to provide a flexible, airtight, and watertight seal that can withstand repeated use and sterilization.
Some common examples of medical rubber components include:
Rubber gloves, which are used to protect healthcare workers and patients during medical procedures.
Rubber tubing, which is used to deliver fluids, such as blood or medication, to patients.
Rubber seals and gaskets, which are used to create airtight and watertight seals in medical equipment, such as pumps and ventilators.
Rubber stoppers and plugs, which are used to seal test tubes and other containers used in medical laboratories.
Overall, medical rubber components play a crucial role in a wide range of medical applications, providing a reliable and durable solution for many essential medical devices and equipment.
Contact Us
Plot No.6-B, Sompura 1st Stage,Industrial Area,, Pemmanahalli Vllage, Sompura Hobli, Nelamangala Taluk,, Bengaluru Rural, Karnataka, Bengaluru, Karnataka, 562111, India
Phone :+918037402379