Rubber Extrusions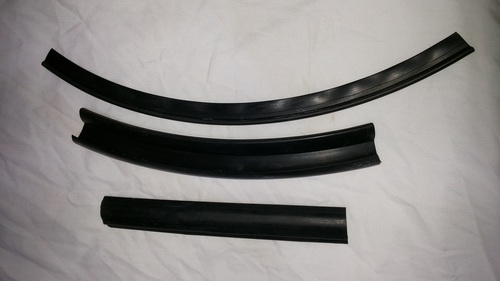 Rubber Extrusions
Product Description
Rubber extrusions are objects made from rubber that are created by forcing rubber material through a die or extrusion machine to create a continuous profile or shape. The process involves melting and shaping rubber material into a specific cross-sectional shape or profile that can be used for various applications.Rubber extrusions are commonly used in a variety of industries including automotive, construction, aerospace, and industrial manufacturing. They are often chosen for their flexibility, durability, and ability to provide a reliable seal or buffer.
Some common examples of rubber extrusions include:
Weatherstripping and seals for doors and windows to prevent drafts and leaks.
Edge trim and bumpers for vehicles and machinery to protect against impact damage.
Tubing and hoses for transporting fluids in various applications.
Contact Us
Plot No.6-B, Sompura 1st Stage,Industrial Area,, Pemmanahalli Vllage, Sompura Hobli, Nelamangala Taluk,, Bengaluru Rural, Karnataka, Bengaluru, Karnataka, 562111, India
Phone :+918037402379